NEWS FROM WEB
The World Hits A Global Warming Milestone This Month: Going Back Will Be Costly
The CO2 Emitted Today Effectively Persists in our Atmosphere for Decades or Even Centuries

China Leads the Planet in CO2 Emissions, but Persian Gulf States Lead on Per Capita Basis

Companies like P&G have Found that Slack Fill Assessment is a Serious Consideration with Financial and Packaging Implications

Five Key Lessons: Develop a Niche, Never Stop Learning, Cultivate a Global Prospective, Embrace Mentors & Failure is the Key to Success

Evidence Shows That Nuclear Power has been a Safe Means of Generating Electricity for Over Six Decades

GREEN SCM WHITE PAPERS





Case Study: Combining Transportation Planning with Network Design to Reduce Transportation Costs and CO2

Learn how one manufacturer incorporated carbon emissions into its optimal supply chain network design.





FEATURED ARTICLES

Green Supply Chain News: Can CO2 Emissions Goals be "Science-Based?"

Relatively New Organization Seeks to Link Company Reduction Levels to Global UN CO2 Targets


Green Supply Chain News: Is it Almost Time for Renewable Diesel?

Cost Still Much Higher Everywhere but California, but Advantages Mean Future Looks Very Bright


Green Supply Chain News: Even Sustainability Leader Patagonia Finds Balance Between Marketing and Supply Chain Reality Tough to Navigate

You have to Dig Really Deep to Find Supply Chain Issues, Company Founder Says


Green Supply Chain News: California Releases Plans to Dramatically Reduce CO2 Emissions from Freight Movement – Will Ideas Go National?

Governor Jerry Brown Betting Freight can Go Green and be More Competitive


Supply Chain News Makers Video Series: BP Statistical Review of World Energy 2016 - The Movie

BP is back for the 65th year with its excellent Statistical Review of World Energy, a summary of all things energy-related based on 2015 data.

FEATURED SPONSORS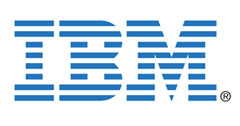 Network Design and Planning for End-to-End Supply Chain Optimization
"Green Supply Chain" factors will increasingly impact Supply Chain Network Design. ILOG LogicNet Plus XE facilitates quick analysis of the tradeoffs between production, warehousing, transportation costs, carbon footprint, and service requirements.
Download Network Optimization Overview
Download Inventory Optimization Overview
---

Supply Chain Visibility and
Vendor Compliance
Supply chain visibility - Anticipation and rapid notification of problems - Collaboration via accurate and complete supply chain performance history - and now, Green Supplier Scorecarding
FEATURED VIDEOCAST

Transportation and the
Green Supply Chain

View this Broadcast Now
---