NEWS FROM WEB
State Renewable Standards and Federal Subsidies Represent a far More Expensive Route than Cap and Trade Would have Been

New Study: "The Real Heroes are Consuming Less and Using Energy More Efficiently"

Balancing Increased Air Travel with Forthcoming Rules that Limit Global Aircraft Emissions

Just About Every Big Measure of Climate Change was Bad Last Year
New NOAA Report: Greenhouse Gas Concentrations are up More Than 40 Percent Since the Industrial Revolution of the 19th Century

New Report Found Uneven Performance Across Both Power Producers and the States

GREEN SCM WHITE PAPERS





Case Study: Combining Transportation Planning with Network Design to Reduce Transportation Costs and CO2

Learn how one manufacturer incorporated carbon emissions into its optimal supply chain network design.





FEATURED ARTICLES



Green Supply Chain News: Mini-Ice Age Coming Soon, CO2 Emissions or Not, Euro Academics Say

Here Comes Another Maunder Minimum, Last Seen in 1645


Green Supply Chain News: World on Cusp of Electricity Revolution

Solar to Gain Major Market Share in Coming Years, Bloomberg Predicts, as Rooftop Solar for Homes and Businesses Takes Off


Green Supply Chain News: BP Releases Its Statistical Review of World Energy for 2015

Global Energy Consumption Slows, as US Reaches Number 1 in Combined Oil and Natural Gas Production


Green Supply Chain News: New Approach to Calculating CO2 Emissions from LTL Shipments

Research from MIT, CH Robinson, Takes Bite Out of On-Going Green Supply Chain Challenge

FEATURED SPONSORS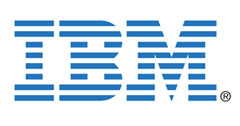 Network Design and Planning for End-to-End Supply Chain Optimization
"Green Supply Chain" factors will increasingly impact Supply Chain Network Design. ILOG LogicNet Plus XE facilitates quick analysis of the tradeoffs between production, warehousing, transportation costs, carbon footprint, and service requirements.
Download Network Optimization Overview
Download Inventory Optimization Overview
---

Supply Chain Visibility and
Vendor Compliance
Supply chain visibility - Anticipation and rapid notification of problems - Collaboration via accurate and complete supply chain performance history - and now, Green Supplier Scorecarding
FEATURED VIDEOCAST

Transportation and the
Green Supply Chain

View this Broadcast Now
---