NEWS FROM WEB
Chasing a Climate Deal in Paris: World Leaders Have 12 Days to Agree on Plans to Slow Global Warming

Emissions of CO2 From Burning Fossil Fuels are Forecast to Stall This Year as China Installs More Clean Energy Capacity

The World Meteorological Organization says Climate Change has Broken "Symbolic Thresholds," Days Before Climate Talks in Paris

New Report: Levi's, Marks & Spencer, Panasonic, Walmart, Microsoft, Esquel and Hitachi Rounded out the Top Ten

After 10 Years Of Sustainability Initiatives, Walmart Uses More Coal Than Ever
New Report: One Major Factor in Walmart's Coal Dependence is That it is Typically Cheaper Than Renewable Energy Sources

GREEN SCM WHITE PAPERS





Case Study: Combining Transportation Planning with Network Design to Reduce Transportation Costs and CO2

Learn how one manufacturer incorporated carbon emissions into its optimal supply chain network design.





FEATURED ARTICLES

Green Supply Chain News: As UN Climate Summit Kicks Off, Tensions Bely Generally United Front

Seems Likely an Accord of Some Kind will be Reached, but Many Huge Issues Still on the Table, Including ''Environmental Justice''


Green Supply Chain News: What Practices Characterize the Top Green Fleets in the US ?

Heavy Duty Trucking Magazine Profiles Its Top 50, as We Sample the Best of the Best


Green Supply Chain News: University of California at Berkeley May Have Found Breakthrough for Making Natural Gas Trucks More Viable

Tanks made of New Smart Materials Would Reduce Vehicles Costs, Extend Range


Green Supply Chain News: Developing Countries and CO2 May Yet Derail UN Climate Talks

The Under-Reported Challenge of Reaching ''Climate Justice''


Green Supply Chain News on Are Dynamics in Energy Production Going to Rapidly Decrease Use of Fossil Fuels?

Utilities Increasingly Turning to Wind and Solar for Output because Marginal Costs are So Low

FEATURED SPONSORS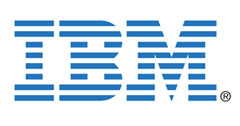 Network Design and Planning for End-to-End Supply Chain Optimization
"Green Supply Chain" factors will increasingly impact Supply Chain Network Design. ILOG LogicNet Plus XE facilitates quick analysis of the tradeoffs between production, warehousing, transportation costs, carbon footprint, and service requirements.
Download Network Optimization Overview
Download Inventory Optimization Overview
---

Supply Chain Visibility and
Vendor Compliance
Supply chain visibility - Anticipation and rapid notification of problems - Collaboration via accurate and complete supply chain performance history - and now, Green Supplier Scorecarding
FEATURED VIDEOCAST

Transportation and the
Green Supply Chain

View this Broadcast Now
---