NEWS FROM WEB
Study: Estimates the Future Growth of Global Green Packaging and Lists Drivers for the Growth

Reporting Challenge: The key is to Connect Financial Performance with Nonfinancial Performance

California and the EU Have Issued More Permits to Pollute Than Emitters Actually Need

Stakeholders Understand Sustainability Challenges are not Easily Solved and Need Transparency

Transportation Is No. 1 Source of Carbon Emissions: What Can Corporate Fleets Do?
EIA Report: Understand, Optimize, Collaborate and Advocate

GREEN SCM WHITE PAPERS





Case Study: Combining Transportation Planning with Network Design to Reduce Transportation Costs and CO2

Learn how one manufacturer incorporated carbon emissions into its optimal supply chain network design.





FEATURED ARTICLES

Green Supply Chain News: BP Releases Its Statistical Review of World Energy for 2016

Global Energy Consumption Falls to Just One-Third of Economic Growth, while Low Prices End String of 15 Straight Years of Decline in Oil's Share


Green Supply Chain News: Climate Crowd Increasingly Turns Attention to Ocean Shipping Sector - Is It Worth It?

Carriers Create Negligible Amounts of CO2 versus Other Sources; How Much Should Logistics Costs Rise to Reduce GHGs Just a Little?


Green Supply Chain News: Nike Promises Revolution in its Approach to Manufacturing

2016 Sustainability Report Sets New Goals for 2020, as It Seeks to Work with Fewer, More Sustainable Contract Manufacturers


Green Supply Chain News: Review of Walmart's 2016 Global Responsibility Report

Walmart Says it Reached its 2005 Goal of Doubling Fleet Efficiency by 2015; Company's Social Focus Continues to Expand


Green Supply Chain News: New Behind the Brands Study Continues to Put Sustainability Pressure on Top Food Companies

Top 10 Global Food Companies Again Ranked on Sustainability Performance, as Initiative Focuses on Switching Power from Brands to Farmers and Consumers

FEATURED SPONSORS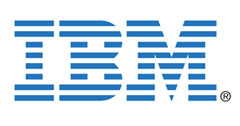 Network Design and Planning for End-to-End Supply Chain Optimization
"Green Supply Chain" factors will increasingly impact Supply Chain Network Design. ILOG LogicNet Plus XE facilitates quick analysis of the tradeoffs between production, warehousing, transportation costs, carbon footprint, and service requirements.
Download Network Optimization Overview
Download Inventory Optimization Overview
---

Supply Chain Visibility and
Vendor Compliance
Supply chain visibility - Anticipation and rapid notification of problems - Collaboration via accurate and complete supply chain performance history - and now, Green Supplier Scorecarding
FEATURED VIDEOCAST

Transportation and the
Green Supply Chain

View this Broadcast Now
---