NEWS FROM WEB
If Your Sustainability Strategy is Three or More Years Old, It's Time for a Refresh

New Whitepaper: Identifies Areas for Packaging Improvement

Without a High Enough Price on Carbon, a Permit-Trading System has no Force to Bear

Emissions of the HFC Pollutant Found in Air Conditioners and Refrigerators Have Risen Rapidly

HP Will Reduce its Climate Impacts Through a Three-Phase Approach

GREEN SCM WHITE PAPERS





Case Study: Combining Transportation Planning with Network Design to Reduce Transportation Costs and CO2

Learn how one manufacturer incorporated carbon emissions into its optimal supply chain network design.





FEATURED ARTICLES

Blockchain Technology Increasingly Seen as Important Tool in Green Supply Chain, Social Responsibility Practices

Walmart Hopes to Improve Foods Recall Processes, Identify Food Supply Chain Issues Sooner Using the Technology; Less Clear if Can Help Companies ID Suppliers Violating Rules for Vendors


Green Supply Chain News: There is Increasing ''Decoupling'' of Economic Growth and C02 Emissions, but Degree Varies Significantly by State

New Analysis from Brookings Institute Finds World, US Growing Economies While Reducing CO2, but Calls for States to Take Stronger Role in Effort


Green Supply Chain News: Those Raising Questions about Global Warming Hope New Administration will Support Other Viewpoints

Skeptic Hope for Piece of the $2.5 Billion Research Pie, As Colorado Academic Describes Forces Unleashed Against Him for Questioning Increase in Natural Disasters


Green Supply Chain News: Smithfield Foods has Bold New CO2 Reduction Plan

From Improved Transportation Routing to Covering Giant Manure Pools


Green Supply Chain News: What are the top Green Trucking Fleets for 2016?

Interesting Activities from the Carriers and Fleets in the Annual List from Heavy Duty Trucking Magazine

FEATURED SPONSORS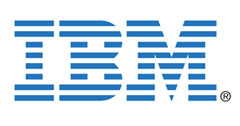 Network Design and Planning for End-to-End Supply Chain Optimization
"Green Supply Chain" factors will increasingly impact Supply Chain Network Design. ILOG LogicNet Plus XE facilitates quick analysis of the tradeoffs between production, warehousing, transportation costs, carbon footprint, and service requirements.
Download Network Optimization Overview
Download Inventory Optimization Overview
---

Supply Chain Visibility and
Vendor Compliance
Supply chain visibility - Anticipation and rapid notification of problems - Collaboration via accurate and complete supply chain performance history - and now, Green Supplier Scorecarding
FEATURED VIDEOCAST

Transportation and the
Green Supply Chain

View this Broadcast Now
---