NEWS FROM WEB
A New Report Shows how Autonomous and Connected Car Technologies Could Begin to Reduce the Amount of Pollution Put Out by Vehicles

Global Economies Must Decrease CO2 Emissions By 5 Times Current Levels
Report: The Gap Between What Countries are Doing and What's Needed Continues to Grow

It is Worth Considering the Fact that Sustainability Reporting is Not Going Away and has Gained Traction in Recent Years

The Clean Energy Economy: 2.7 Million Green Jobs, 40% Fewer Emissions
New Report: Green Growth Extends the new Clean Economy Narrative with some Compelling Figures, Starting with a Cost-Benefit Analysis

Fossil Fuel Data Assimilation System uses Satelite Data to Continously Monitor CO2 Emissions

GREEN SCM WHITE PAPERS





Case Study: Combining Transportation Planning with Network Design to Reduce Transportation Costs and CO2

Learn how one manufacturer incorporated carbon emissions into its optimal supply chain network design.





FEATURED ARTICLES

Green Supply Chain News: Does Long Temperature Pause Mean It is Time to Relook at Global Warming?

Temperatures Flat for 16 or 18 Years Difficult for Climatologists and Their Models to Explain


Green Supply Chain News: Obama Administration Said to be Pushing New Ploy for UN Climate Change Agreement that Would Not Require Senate Approval

Accord would be Politically Binding, Not Legally Binding, with Hope of Shaming Nations Into CO2 Reductions; Will China and India Care?


Green Supply Chain News: Kellogg Ups Sustainability Ante, Puts More Pressure on Suppliers

Company Will Start Requiring Farmers to Report CO2 Emissions


Green Supply Chain News: As Australia Kills Unpopular Carbon Tax, IMF Says Every Country Needs One

US Needs Increase in Diesel Taxes of $1.60 per a Gallon, New Book Says with Certainty


Green Supply Chain News: New Cummins Engine May Dramatically Reduce CO2 Emissions

New Systems Uses E-85 Fuel, Said to Lower CO2 Emissions by up to 80%; Developed with Funding from the California Energy Commission

FEATURED SPONSORS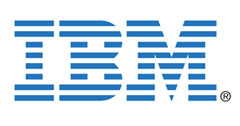 Network Design and Planning for End-to-End Supply Chain Optimization
"Green Supply Chain" factors will increasingly impact Supply Chain Network Design. ILOG LogicNet Plus XE facilitates quick analysis of the tradeoffs between production, warehousing, transportation costs, carbon footprint, and service requirements.
Download Network Optimization Overview
Download Inventory Optimization Overview
---

Supply Chain Visibility and
Vendor Compliance
Supply chain visibility - Anticipation and rapid notification of problems - Collaboration via accurate and complete supply chain performance history - and now, Green Supplier Scorecarding
FEATURED VIDEOCAST

Transportation and the
Green Supply Chain

View this Broadcast Now
---