NEWS FROM WEB
The Sustainability Leader Badge: Identifies 10,000 Best in Class Sustainable Products Across 80 Categories as Sustainability Leaders

For Online Retailers, Premium Packaging is the First Physical Interaction Customers Have With the Brand

Global CO2 Emissions to Grow at Slightly Slower Rate to 2035
New Report: Rate Will Still be Above What Scientists say Would Avoid the Worst Effects of Climate Change

The Climate Change Movement has Failed to Appreciate That, for the Foreseeable Future, Every Source of Energy is Essential

New Report: Two Options Include Geoengineering in Which Scientists Reduce CO2 or Reflect More Sunlight Back Into Space

GREEN SCM WHITE PAPERS





Case Study: Combining Transportation Planning with Network Design to Reduce Transportation Costs and CO2

Learn how one manufacturer incorporated carbon emissions into its optimal supply chain network design.





FEATURED ARTICLES

Green Supply Chain News: Apple Increases Supplier Audits by 42% in 2014

Apple Continues to Up the Ante on Supplier Monitoring and Control


Green Supply Chain News: Mixed Results Again from Carbon Disclosure Project's Supply Chain Report

More than 3000 Companies Respond to Survey, which Shows Progress, Stagnation and Slippage; Low Energy Costs and Lack of Regulation Among the Headwinds


Green Supply Chain News: Thoughtful Commentary on 2014 as Warmest Year on Record

2014 May or May Not have Broken Records; It was a Hot year, Yet Warming Pause Seems Still in Place; Thoughtful Commentary from Editor at The Australian




Green Supply Chain News: UN Climate Summit in Peru Generates Another Promise to Promise Agreement, as Money to Developing Countries Remains Key Issue

It All Comes Down to Paris Meeting in 2015

FEATURED SPONSORS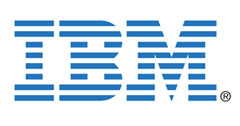 Network Design and Planning for End-to-End Supply Chain Optimization
"Green Supply Chain" factors will increasingly impact Supply Chain Network Design. ILOG LogicNet Plus XE facilitates quick analysis of the tradeoffs between production, warehousing, transportation costs, carbon footprint, and service requirements.
Download Network Optimization Overview
Download Inventory Optimization Overview
---

Supply Chain Visibility and
Vendor Compliance
Supply chain visibility - Anticipation and rapid notification of problems - Collaboration via accurate and complete supply chain performance history - and now, Green Supplier Scorecarding
FEATURED VIDEOCAST

Transportation and the
Green Supply Chain

View this Broadcast Now
---