NEWS FROM WEB
Much of the Progress That has Been Made on CCS is Associated With Industrial Sources

Researchers are Chalking out a Plan That Could Bridge the gap Between Where the Technology Stands and Where it Needs to go

Scientists at TU Wien Want to Develop the Method Further so it can Burn Biomass

Industry is Working on new Aircraft Fuels that Reduce Greenhouse Gas Emissions

Businesses that Trumpet Their Environmental Credentials are Often Accused of Greenwash

GREEN SCM WHITE PAPERS





Case Study: Combining Transportation Planning with Network Design to Reduce Transportation Costs and CO2

Learn how one manufacturer incorporated carbon emissions into its optimal supply chain network design.





FEATURED ARTICLES

Green Supply Chain News: Forget Global Warming, Big Freeze is Starting Very Soon, Some Scientists Say

New 230 Year Cooling Cycle Underway, David Dilley Says, while Valentina Zharkova Continues to Predict a Looming Maunder Minimum


Green Supply Chain News: US Natural Gas Trucks Sales Continue to be Low, but Many Say the Future is Still Bright

Variety of Factors Keeping Sales Slow in Freight Sector, but Price Stability, GHG Emissions Rules May Push Carriers to More Nat Gas Soon


Green Supply Chain News: Business Growth is the New Enemy of Sustainability, World Resources Institute Says

Radical Innovation Needed to Reduce Consumption and Materials Use; Are we at Dawn of "Peak Stuff?"


Green Supply Chain News: Apple Continues to Up the Ante with 2017 Supplier Progress Report

Number of Full Audits Jumps to 705, as Number of Top Performers Rises 59%


Green Supply Chain News: Home Depot Keeps Grinding to Reduce CO2 Emissions from Transportation

VP of Transportation Michelle Livingstone Leads Charge; Inbound Consilidation Centers, Floor Loaded Trailers Among Key Tactics

FEATURED SPONSORS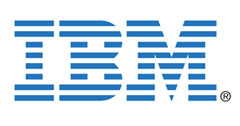 Network Design and Planning for End-to-End Supply Chain Optimization
"Green Supply Chain" factors will increasingly impact Supply Chain Network Design. ILOG LogicNet Plus XE facilitates quick analysis of the tradeoffs between production, warehousing, transportation costs, carbon footprint, and service requirements.
Download Network Optimization Overview
Download Inventory Optimization Overview
---

Supply Chain Visibility and
Vendor Compliance
Supply chain visibility - Anticipation and rapid notification of problems - Collaboration via accurate and complete supply chain performance history - and now, Green Supplier Scorecarding
FEATURED VIDEOCAST

Transportation and the
Green Supply Chain

View this Broadcast Now
---