NEWS FROM WEB
Even Walmart Wants Its Own Alternative Fuel Hybrid Semi Truck
WAVE Concept Truck: 20 Percent More Aerodynamic and Will Use a "Micro-Turbine Hybrid Powertrain" than Can Run on Many Types of Fuel

How Does Your Company Understand Climate-Related Disruptions?

UPS Expands Alternative-Fuel Fleet 32% With 1,000 Propane Trucks
The Use of Alternative-Fuel and New Technology Vehicles is Part of the Effort to Reduce Emissions and Dependence on Fossil Fuels

Increases in Fleet Options and Biofuel Availability are Contributing to Growth in Sales and Use

How Europe Could Get 16 Percent Of Its Road Fuel From Garbage By 2030
New Report: Advantages are No Competition with Food Crops or Increase in CO2 Emissions Created By Agriculture and Economic Activities

GREEN SCM WHITE PAPERS





Case Study: Combining Transportation Planning with Network Design to Reduce Transportation Costs and CO2

Learn how one manufacturer incorporated carbon emissions into its optimal supply chain network design.





FEATURED ARTICLES

Green Supply Chain News: Palm Oil Battles Continue, as Greenpeace Accesses Procter & Gamble Headquarters, Unfurls Protest Banners

Report Says Consumer Products Giant Exaggerating its Palm Oil Progress; Does Greenpeace Know More about Company Supply Chain than P&G Does?


Green Supply Chain News: Apple Releases 2014 Supplier Progress Report

Apple Continues to Set the Gold Standard in Supplier Performance Monitoring on a Range of Sustainability Issues


Green Supply Chain News: Will Big Spike in US Natural Gas Prices Impact Move to Nat Gas Trucks?

Though Prices are Up More than 30% in Recent Weeks, Fundamental Economics Remain Largely Unchanged


Green Supply Chain News: Environmentalists Worry Europe is Going Wobbly on Carbon Emissions, Renewables

EU also Likely to Let Fracking Move Forward, Reports says, as Economic Weakness Weighs on Adoption of Tougher Rules



FEATURED SPONSORS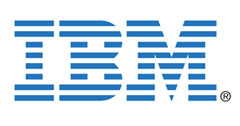 Network Design and Planning for End-to-End Supply Chain Optimization
"Green Supply Chain" factors will increasingly impact Supply Chain Network Design. ILOG LogicNet Plus XE facilitates quick analysis of the tradeoffs between production, warehousing, transportation costs, carbon footprint, and service requirements.
Download Network Optimization Overview
Download Inventory Optimization Overview
---

Supply Chain Visibility and
Vendor Compliance
Supply chain visibility - Anticipation and rapid notification of problems - Collaboration via accurate and complete supply chain performance history - and now, Green Supplier Scorecarding
FEATURED VIDEOCAST

Transportation and the
Green Supply Chain

View this Broadcast Now
---