NEWS FROM WEB
Top Four Reasons: Cost Savings, Risk Mitigation, Managing Public and Investor Perceptions & Increasing Competitive Advantage

The Downward Trend is Being Attributed to an Increase in U.S. Vehicle Efficiency and Growing Adoption of Natural Gas among Heavy Duty Trucks

Reducing Carbon Emissions And Increasing Grid Reliability Are Doable
Critical Investments are Being Made to Increase the Grid's Capabilities while Wind Energy and Geothermal Power are Helping Reduce Emissions

According to Experts, it's Low Technology that Works Well and is Inexpensive

Disruptive Sustainability: How to Be a Transformational Leader
Key Theme: We Need to go Beyond Slowing Down and 'Doing Less Bad' to Real Transformation

GREEN SCM WHITE PAPERS





Case Study: Combining Transportation Planning with Network Design to Reduce Transportation Costs and CO2

Learn how one manufacturer incorporated carbon emissions into its optimal supply chain network design.





FEATURED ARTICLES

Green Supply Chain News: Solar Costs Increasingly Competitive, Soon to be More So

Solar is a Technology, the Grid is Natural Resources; Big Supply Chain Implications


Green Supply Chain News: Dozens of Shippers, 3PLs and Carriers Win SmartWay Excellence Awards for 2014 - Who Made the List?

Lowes Leads Way by Receiving Its Sixth Award Since 2006


Green Supply Chain News: UN Climate Agreement Scheduled for 2015 Likely to be a Lot About the Money

China Issues Paper Calling for Developed Countries to Ante Up Big to Help It Transition to Low Carbon Economy


Green Supply Chain News: Does Long Temperature Pause Mean It is Time to Relook at Global Warming?

Temperatures Flat for 16 or 18 Years Difficult for Climatologists and Their Models to Explain


Green Supply Chain News: Obama Administration Said to be Pushing New Ploy for UN Climate Change Agreement that Would Not Require Senate Approval

Accord would be Politically Binding, Not Legally Binding, with Hope of Shaming Nations Into CO2 Reductions; Will China and India Care?

FEATURED SPONSORS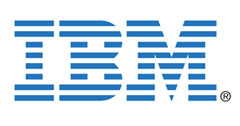 Network Design and Planning for End-to-End Supply Chain Optimization
"Green Supply Chain" factors will increasingly impact Supply Chain Network Design. ILOG LogicNet Plus XE facilitates quick analysis of the tradeoffs between production, warehousing, transportation costs, carbon footprint, and service requirements.
Download Network Optimization Overview
Download Inventory Optimization Overview
---

Supply Chain Visibility and
Vendor Compliance
Supply chain visibility - Anticipation and rapid notification of problems - Collaboration via accurate and complete supply chain performance history - and now, Green Supplier Scorecarding
FEATURED VIDEOCAST

Transportation and the
Green Supply Chain

View this Broadcast Now
---