NEWS FROM WEB
Green Packaging has Evolved Not a Whole Lot in terms of Innovation, but Much in Terms of Approach

The Key Differentiator for Renewable Energy in Buildings has Moved on From Sustainability to Resilience

Climate Models Underestimate Cooling Effect Of Sulfur Aerosol Particles In The Atmosphere
New Study: Suggests that Future Models Should Consider the Effect of Transition Metal Ions in the Role of the Oxidation of Sulfur Dioxide

Options Considered: Mandatory Offsetting Program, Mandatory Offsetting that Would Raise Revenue and a Global Emissions Trading Scheme

MIT Research: Greatly Reduces the GHG Emissions Associated with Production, While Lowering Costs and Improving the Purity/Quality

GREEN SCM WHITE PAPERS





Case Study: Combining Transportation Planning with Network Design to Reduce Transportation Costs and CO2

Learn how one manufacturer incorporated carbon emissions into its optimal supply chain network design.





FEATURED ARTICLES

Green Supply Chain News: Murphy Warehouse Co. Finds Green Distribution Provides Strong Business Case

CEO Richard Murphy Lays Out the Real Details in Excellent WERC Conference Presentation


Green Supply Chain News: March by Unilever towards Zero Waste to Landfills in Manufacturing Continues On

ll Factories in the US and Canada Added to Growing List; Company Also Says it has Reduced CO2 Emissions by 1 Million Metric Tons Since 2008


Green Supply Chain News: The New Key Question - What is the Real Level of ''Carbon Sensitivity?''

Recent Halt in Global Warming has Some Researchers Redoing Climate Models, Though IPCC said to be Increasing Upper Limits of Impact to Cataclysmic 6-7 Degrees C


Green Supply Chain News: Is it Time for Natural Gas-Powered Trains Too?

BNSF to Launch Pilot by the Fall, as Most Other Rail Carriers Also Evaluating the Technology


Green Supply Chain News: Maersk Line Parent Company Releases 2012 Sustainability Report

Maersk Line Reduces CO2 Emissions per Container by 25%, but Slow Steaming is Key Driver =

FEATURED SPONSORS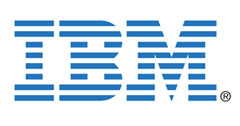 Network Design and Planning for End-to-End Supply Chain Optimization
"Green Supply Chain" factors will increasingly impact Supply Chain Network Design. ILOG LogicNet Plus XE facilitates quick analysis of the tradeoffs between production, warehousing, transportation costs, carbon footprint, and service requirements.
Download Network Optimization Overview
Download Inventory Optimization Overview
---

Supply Chain Visibility and
Vendor Compliance
Supply chain visibility - Anticipation and rapid notification of problems - Collaboration via accurate and complete supply chain performance history - and now, Green Supplier Scorecarding
FEATURED VIDEOCAST

Transportation and the
Green Supply Chain

View this Broadcast Now
---