NEWS FROM WEB
Solutions Include Investing in Research and Developing Environmentally Friendly Technologies, as Well as, Educating Employees

US Coal Electricity Dropped in 2022, Down to 20% of US Electricity
Decrease was Largely due to an 8% Decline in Coal-Fired Power Generation Because of Retiring Coal-Fired Generating Capacity

The Four Next big Technologies in Sustainability and Energy for 2023
From a new EV Charging to a Food Waste Conversation System, These Technologies are Trying to Make the World a More Sustainable Place

Empowering Today's Innovators and Encouraging Future Talent

14 Ways AI Can Help Business And Industry Boost Sustainability
Engaged Consumers Keep an eye on Environmental, Social and Governance Efforts When Deciding Which Companies to Patronize

GREEN SCM WHITE PAPERS





Case Study: Combining Transportation Planning with Network Design to Reduce Transportation Costs and CO2

Learn how one manufacturer incorporated carbon emissions into its optimal supply chain network design.





FEATURED ARTICLES
FedEx labor shortfall hits quarterly profit, earnings forecast

Company posted a 7 prcent drop in quarterly profit and cut its full year forecast on Tuesday




Hair Testing Could Take Nearly 300,000 Truck Drivers Off the Road

Current federally accepted urinalysis is insufficient to deter and catch drivers who may abuse substances


Green Supply Chain News: Bloomberg Says Amazon Evaluated but Rejected Idea to Push Customers to Slower but Greener Delivery Options

Report Says Amazon also Pushing Idea eCommerce Deliveries actually more Environmentally Friendly than Traditional Retail Model

FEATURED BLOGS AND OPINION

Green Supply Chain News: December UN Climate Summit Ends with Even more of a Whimper than Usual

No Agreement on Any Major Issue, Pushed to the 2020 Summit amid Strong Criticism from Environmentalists





Do you have a blog or opinion piece to submit? We consider top quality contributions.
Email Joan Nystrom at:
jnystrom @ scdigest.com
GREEN SUPPLY CHAIN
QUOTE OF THE DAY

It's not an impossibility, but it's certainly not a slam-dunk and never has been. The healthcare debate has basically sucked all the oxygen out of the room.

Frank O'Donnell, president of the activist group Clean Air Watch, on prospects for the US Senate passing Cap and Trade legislation any time soon.
FEATURED SPONSORS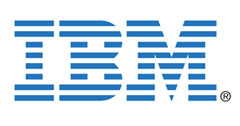 Network Design and Planning for End-to-End Supply Chain Optimization
"Green Supply Chain" factors will increasingly impact Supply Chain Network Design. ILOG LogicNet Plus XE facilitates quick analysis of the tradeoffs between production, warehousing, transportation costs, carbon footprint, and service requirements.
Download Network Optimization Overview
Download Inventory Optimization Overview
---

Supply Chain Visibility and
Vendor Compliance
Supply chain visibility - Anticipation and rapid notification of problems - Collaboration via accurate and complete supply chain performance history - and now, Green Supplier Scorecarding
FEATURED VIDEOCAST

Transportation and the
Green Supply Chain

View this Broadcast Now
---