NEWS FROM WEB
Wal-Mart's New Program is a Reminder of How Hard it is to Create Useful Sustainability Ratings

New Study: Effects of one Factor Serve to Amplify Another Which Worsens the Cycle of Climate Change

The "Five Rs" in the Eco-Packaging Process: Removing, Reducing, Reusing, Renewing and Recycling

To Stop Climate Change, Flat CO2 Emissions Aren't Enough, say Scientists
Although For the First Time in 40 years the Global Economy Grew While Carbon Dioxide Emissions Stalled, it's Still Not Adequate

The Future for the US is Moving Towards Natural Gas, While Developing Countries Still Rely Heavily on Coal

GREEN SCM WHITE PAPERS





Case Study: Combining Transportation Planning with Network Design to Reduce Transportation Costs and CO2

Learn how one manufacturer incorporated carbon emissions into its optimal supply chain network design.





FEATURED ARTICLES

Green Supply Chain News: The Challenges for Rating Sustainable Products at Walmart and Beyond

Sustainability Leaders Program Faces some Critiques that Show Just How Hard it is to Develop Such Ratings Program


Green Supply Chain News: The Time is Now for Zero Waste Operations, Unilever Supply Chain Chief Says

With its Internal Programs almost Complete, Unilever will Tackle Supplier and Consumer Practices


Green Supply Chain News: Walmart Web Site to Name Environmental Leaders in Different Product Categories

Will Consumers Choose the Green Products? That is the Huge Question


Green Supply Chain News: Apple Increases Supplier Audits by 42% in 2014

Apple Continues to Up the Ante on Supplier Monitoring and Control


Green Supply Chain News: Mixed Results Again from Carbon Disclosure Project's Supply Chain Report

More than 3000 Companies Respond to Survey, which Shows Progress, Stagnation and Slippage; Low Energy Costs and Lack of Regulation Among the Headwinds

FEATURED SPONSORS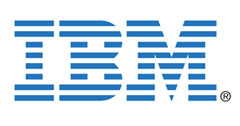 Network Design and Planning for End-to-End Supply Chain Optimization
"Green Supply Chain" factors will increasingly impact Supply Chain Network Design. ILOG LogicNet Plus XE facilitates quick analysis of the tradeoffs between production, warehousing, transportation costs, carbon footprint, and service requirements.
Download Network Optimization Overview
Download Inventory Optimization Overview
---

Supply Chain Visibility and
Vendor Compliance
Supply chain visibility - Anticipation and rapid notification of problems - Collaboration via accurate and complete supply chain performance history - and now, Green Supplier Scorecarding
FEATURED VIDEOCAST

Transportation and the
Green Supply Chain

View this Broadcast Now
---