NEWS FROM WEB
MIT Professor Yossi Sheffi Examines the Trade-offs Companies Face When Grappling With Sustainability Issues

Why More Businesses Should Reassess the Voluntary Carbon Market
Leading Companies are Increasingly Looking to the Voluntary Carbon Market as a Means to Address Their Full Climate Impacts

Five Steps to Turn Your Public Policy Team Into a Sustainability Ally
Journalists, and the Public, are Increasingly Scrutinizing how Company Political Spending Aligns With a Company's Stated Values

New Study: Effort Needs to be Directed at Overcoming Barriers to Exploiting the Identified Low Carbon Potential of Fuels, or Finding Alternatives

Why Green Groups Are Split on Subsidizing Carbon Capture Technology
High Cost has Always Been the Main Obstacle to Wider Deployment of Carbon Capture and Storage Technology

GREEN SCM WHITE PAPERS





Case Study: Combining Transportation Planning with Network Design to Reduce Transportation Costs and CO2

Learn how one manufacturer incorporated carbon emissions into its optimal supply chain network design.





FEATURED ARTICLES

Green Supply Chain News: Sweden Makes Bold Push for Green Vehicles by Electrifying Country's Highways

System Uses Powered Track that Charges Cars and Trucks as They Travel, with Goal to Convert all 20,000 Kilometers of the Major Highways in Sweden


Green Supply Chain News: In Rather Amazing Announcement, UPS UK Says it will Soon Go All-Electric Vehicles in Central London

Beginning of the End of Combustion Engines, UPS Says, Announcing Breakthrough in Charging Technology


Green Supply Chain News: A Middle-Ground, More Positive View on the Impact of Climate Change

Two eco-Pundits Say Impact will be Signifcant but Can be Managed - by Human Ingenuity


Green Supply Chain News: Dozens of Household Products May Be Releasing Dangerous Fumes – as Much as Cars Emit

Volatile Organic Compounds Produced by Staggering Number of Products, especially from Compounds Listed as Fragrances in the Ingredients


Green Supply Chain News: Climate Disclosure Project's Annual Report Shows Some Progress, but US Companies Lag World

Of 4800 respondents, 47% have an Emissions or Renewable energy target, while 20% Indicated their Emissions Targets were "Science-Based"

FEATURED SPONSORS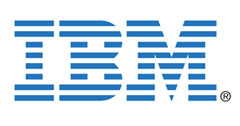 Network Design and Planning for End-to-End Supply Chain Optimization
"Green Supply Chain" factors will increasingly impact Supply Chain Network Design. ILOG LogicNet Plus XE facilitates quick analysis of the tradeoffs between production, warehousing, transportation costs, carbon footprint, and service requirements.
Download Network Optimization Overview
Download Inventory Optimization Overview
---

Supply Chain Visibility and
Vendor Compliance
Supply chain visibility - Anticipation and rapid notification of problems - Collaboration via accurate and complete supply chain performance history - and now, Green Supplier Scorecarding
FEATURED VIDEOCAST

Transportation and the
Green Supply Chain

View this Broadcast Now
---