NEWS FROM WEB
Scientists are Sucking Carbon Dioxide From the air With Giant Fans and Preparing to Release Chemicals From Balloons to dim the Sun's Rays

Driving Solar: Our Closest Star's Role In Driving Transportation Goals
Green Spaces Along Transportation Corridors: Incorporating a Solar Installation Could Offset Costs by Feeding the Power Into the Grid

1968 Edison Convention: Warned That CO2 Emissions From Fossil Fuels Could Change the Climate and Trigger "Catastrophic Effects"

AI Introduces New Material and Sustainability Risks

Should Advanced Coal Projects Be Part Of The Green Climate Fund?
Should Not be Viewed as a Vehicle to Fulfill Campaign Promises but Rather as a Vital Mechanism to Effect Change

GREEN SCM WHITE PAPERS





Case Study: Combining Transportation Planning with Network Design to Reduce Transportation Costs and CO2

Learn how one manufacturer incorporated carbon emissions into its optimal supply chain network design.





FEATURED ARTICLES

Green Supply Chain News: BP Releases Its Statistical Review of World Energy for 2017

Global Energy Consumption Again Just One-Third of Economic Growth, while Low Prices Lead to Second Straight Year of Market Share Gains for Oil


Green Supply Chain News: Local Dealer Develops New Truck Tractor that Surprisingly Nears 10 Miles per Gallon Performance

Real Tests with Real Carriers Demonstrating the Promise - before the Super Trucks get Here


Green Supply Chain News: States, Cities Ready to Push Climate Plans after US Withdrawal from Paris Agreement

Emissions Levels Far More Determined at State and Local Level than Nationally, Michael Bloomberg Says, as California Signs Climate Deal with China


Green Supply Chain News: How Soon will Peak Oil Demand Arrive?

Predictions Vary by Decades, but Most Agree it is Coming, with Major Implications


Green Supply Chain News: Forget Global Warming, Big Freeze is Starting Very Soon, Some Scientists Say

New 230 Year Cooling Cycle Underway, David Dilley Says, while Valentina Zharkova Continues to Predict a Looming Maunder Minimum

FEATURED SPONSORS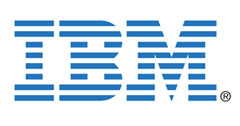 Network Design and Planning for End-to-End Supply Chain Optimization
"Green Supply Chain" factors will increasingly impact Supply Chain Network Design. ILOG LogicNet Plus XE facilitates quick analysis of the tradeoffs between production, warehousing, transportation costs, carbon footprint, and service requirements.
Download Network Optimization Overview
Download Inventory Optimization Overview
---

Supply Chain Visibility and
Vendor Compliance
Supply chain visibility - Anticipation and rapid notification of problems - Collaboration via accurate and complete supply chain performance history - and now, Green Supplier Scorecarding
FEATURED VIDEOCAST

Transportation and the
Green Supply Chain

View this Broadcast Now
---