NEWS FROM WEB
What Happens When Brands Try to go Green

New Survey: Looks at how Consumers' Interest in Sustainable Packaging has Changed and how this will Affect Brand Owners' Success

New Report: Improving Resilience Will Require Difficult Decisions Around Portfolio Mix and Asset Sales

When a Sustainability 'Concept' Proves Its Point, Do We Still Need It?
Experts Disagree on Keeping Sustainability or Having it Evolve Into a New Concept

Wrangler Shows How Sustainability Data Transforms Supply Chains
New White Paper Shows How Data Analysis can be Used to Advance the Economic Interests of Each Link in the Chain

GREEN SCM WHITE PAPERS





Case Study: Combining Transportation Planning with Network Design to Reduce Transportation Costs and CO2

Learn how one manufacturer incorporated carbon emissions into its optimal supply chain network design.





FEATURED ARTICLES

Green Supply Chain News: A Review of the BP Statistical Review of World Energy 2018

Energy Consumption Up, as Greenhouse Gas Emissions also Back on the Rise


Green Supply Chain News: American CEO Says Corporate Social Responsibility is Dead, Time to Focus on True Sustainability

Hugh Welsh of DSM North American Says We are at the Dawn of the Era of Sustainability As Strategy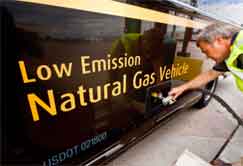 Green Supply Chain News: UPS Adding More Natural Gas Trucks to Its Fleet

Move will Help UP Meet Carbon Emissions Goals, but Rising Diesel Prices Make Investment more Financially Attractive as Well


Uncertainty Over New IMO Rules for Ocean Carrier Emissions, but One Thing is Clear: Shipping Costs are Headed Up

Whether it is Higher Fuel Prices or Investment in Expensive Scrubbers, Carrier Operating Costs are Headed Higher


Supply Chain Newsmakers Video Series:Dr. Yossi Sheffi of MIT on "Balancing Green"

Sheffi offers Highlights of his New Book in Great Interview with SCDigest Editor Dan Gilmore

FEATURED SPONSORS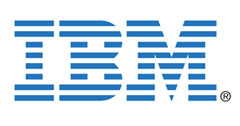 Network Design and Planning for End-to-End Supply Chain Optimization
"Green Supply Chain" factors will increasingly impact Supply Chain Network Design. ILOG LogicNet Plus XE facilitates quick analysis of the tradeoffs between production, warehousing, transportation costs, carbon footprint, and service requirements.
Download Network Optimization Overview
Download Inventory Optimization Overview
---

Supply Chain Visibility and
Vendor Compliance
Supply chain visibility - Anticipation and rapid notification of problems - Collaboration via accurate and complete supply chain performance history - and now, Green Supplier Scorecarding
FEATURED VIDEOCAST

Transportation and the
Green Supply Chain

View this Broadcast Now
---